Date
February 2 2024 – February 4 2024
Category
Competitive Girls – U9 (2015-16); U11 (2013-12) AA, A, B, C; U13 (2011-12) AA, A, BB, B, C; U15 (2009-10) A, BB, B, C & U18 (2006-08) A, BB, B, C hosted by the Nepean Girls Hockey Association, in conjunction with the Bell Sensplex
Most games will be played at the state-of-the-art 4 pad Bell Sensplex (with 3 NHL, and 1 International sized rinks). Teams will also play at the Richcraft Sensplex, the Cavanagh Sensplex and other city of Ottawa facilities.
SOME FEATURES OF PAINT IT PURPLE – NGHA TOURNAMENT
Prizing for all Champions & Finalists
Awards ceremony following EVERY game for "Player of the Game" selections from both teams
Great competition
Best facility anywhere for tournaments
Fantastic hotels, shopping and amenities within 3 minutes of Tournament Headquarters
Exclusive Access to Ottawa Senators tickets, subject to the NHL schedule
Come to the nation's capital to enjoy a great tournament based at the region's top facilities, during one of the best times of year to visit Ottawa!
HTG Sports is the exclusive travel partner for all tournaments hosted by Sensplex Tournaments. Booking with them is a condition of acceptance for all out of town teams. Accommodations for all events will be arranged on your behalf by Kelly Hudson at [email protected] or 1-800-668-5596 . This will offer your team the lowest rates on a FULL range of area hotels!
We are proud to offer a special tournament participant rate to the Ottawa Senators game. Interested teams must book with Ottawa Senators group sales account manager Shannon Jones at [email protected] or by phone at 613-599-0377. Tournament scheduling will accommodate those group tickets purchased through these official channels. Please note that ticket sales will be limited and sold on a first come first serve basis to accommodate tournament scheduling needs. Once the NHL 23-24 schedule is released, all tournament websites will be updated to reflect any home games available.
All teams must be prepared to start as early as 8 a.m. on Friday, February 2nd.
Cost:
U9, U11 A,B,C: $1405.05 + HST ($1615.00 Total)
U11 AA: $1461.60 + HST ($1680.00 Total)
U13 AA; U15 BB, B, C: $1509.45 + HST ($1735.00 Total)
U13 A, BB, B, C: $1426.80 + HST ($1640.00 Total)
U15 A, U18 A: $1718.25 + HST ($1975.00 Total)
U18 BB, B, C: $1518.15 + HST ($1745.00 Total)
All level teams will play a four (4) game minimum, other than U9 which will have five ice touches through scrimmages with no scores kept and skills competitions where champs will be named!
OWHA Sanction # 2324067
Sponsor: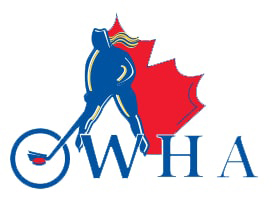 Format:
Teams will play 4 round-robin games followed by playoffs, OR 3 round-robin games followed by a guaranteed playoff or consolation game, pending the format of their division. U9 Format details below. For more tournament information, please email [email protected].
The U9 (2015-16) jamboree portion of the tournament will feature a combination of full-ice scrimmage style games, with no score kept, as well as competitive skills competitions. Teams will enjoy a combined total of 5 ice times at this event.
Period Lengths:
U9: Games will consist of 3 x 10 minute stop-time periods
U11 (AA/A/B/C), U13 (A/BB/B/C), U15 (BB/B/C) and U18 (BB/B/C): Games will consist of 2 x 10, 1 x 12 stop-time periods
U13 (AA), U15 (A) & U18 (A): Games will consist of 3 x 12 minute stop-time periods
Click here to return to our 2023-24 sanctioned tournaments