Date
January 12 2024 – January 14 2024
Category
TIER I Girls Competitive:
U15 (2009-10) AA
U18 (2006-08) AA
Cost
U15 (2009) AA: $1940.10 + HST ($2230.00 Total)
U18 (2006) AA: $1940.10 + HST ($2230.00 Total)
This 17th annual, professionally-organized event will be hosted by the national capital region's top facility, the Bell Sensplex.
Teams will play games on 3 NHL & 1 International sized ice surface, with Centre Ice Restaurant & Bar overlooking the action below. Some teams may play a portion of their schedule at other local facilities.
SOME TOURNAMENT FEATURES INCLUDE
Prizing awarded to Champions & Finalists
Awards ceremony following EVERY game for "Player of the Game" selections from both teams
4 to 7 games possible for all teams
Great competition
Best facility anywhere for tournaments
Fantastic hotels, shopping and amenities within 3 minutes of Tournament Headquarters
This tournament is routinely scouted by other teams at the next level. The tournament committee will prepare a scouting booklet for maximum exposure of all players. 
The Bell Sensplex features plenty to compliment the action on the ice including:
For more information please call (613) 599-0227 or email [email protected].
All teams MUST be prepared to start as early as 8:00am Friday, January 12th.
HTG Sports is the exclusive travel partner for all tournaments hosted by Sensplex Tournaments. Booking with them is a mandatory condition of acceptance for all out of town teams. Accommodations for all events will be arranged on your behalf by Kelly Hudson at [email protected] or 1-800-668-5596 . This will offer your team the lowest rates on a FULL range of area hotels!
We are excited to announce the NHL Season will be underway and the Ottawa Senators will be hosting the San Jose Sharks on Saturday, January 13th at 4:00pm. We will be offering a special team rate for anyone interested in booking tickets. Interested teams must book with Ottawa Senators group sales account manager Shannon Jones at [email protected] or by phone at 613-599-0377. Tournament scheduling will accommodate those group tickets purchased through these official channels. Please note that ticket sales will be limited and sold on a first come first serve basis to accommodate tournament scheduling needs.
OWHA Sanction # 2324037
Sponsor: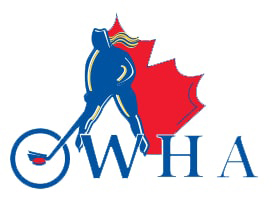 Format:
Four (4) games minimum with Quarterfinals and/or Semifinals in both divisions.
Click here to return to our 2023-24 sanctioned tournaments