Date: Friday, December 1, 2023 – Sunday, December 3, 2023
Category: U11, U13, U15 & U18 Girls House League
Cost: U11, U13: $1,196.25 + HST ($1,375.00 total)
U15 & U18 Girls House: $1,322.40 + HST ($1,520.00 total)
The GCGH Kickin Ice in the Capital tournament presented by the Gloucester Cumberland Girls Hockey Assosiation will be headquartered at the state-of-the-art Richcraft Sensplex, where parents can enjoy the action from the comfort of The Puck Stop Restaurant & Bar above.
Teams will play a minimum of three games.
The Richcraft Sensplex offers free admission to all spectators for the duration of the tournament.
Some tournament features include:
Prizing awarded to Champions & Finalists
Awards ceremony following EVERY game for "Player of the Game" selections from both teams
Great competition
Free admission for all spectators!
Best facility anywhere for tournaments
Fantastic hotels, shopping and amenities within 5 minutes of tournament headquarters
Exclusive access to Ottawa Senators tickets, subject to the NHL schedule
The Richcraft Sensplex features plenty to compliment the action on the ice, including:
Bytown Royal Pro Shop
Tournament Vendors
All teams MUST be prepared to start as early as 8:00 a.m. Friday, December 1st.
While the Richcraft Sensplex is the headquarters for this event, some teams may play games at other local facilities.
Hudson Travel Group is the exclusive travel partner for all Sensplex Tournaments. Booking with them is a mandatory condition of acceptance for all out of town teams. Accommodations for all events at the Sensplex facilities will be arranged on your behalf by Kelly Hudson at [email protected] or 1-800-668-5596 . This will offer your team the lowest rates on a FULL range of area hotels!
We are excited to announce the NHL Season will be underway and the Ottawa Senators will be hosting the Seattle Kraken on Saturday, December 2nd at 7:00pm. We will be offering a special team rate for anyone interested in booking tickets. Interested teams must book with Ottawa Senators group sales account manager Shannon Jones at [email protected] or by phone at 613-599-0377. Tournament scheduling will accommodate those group tickets purchased through these official channels. Please note that ticket sales will be limited and sold on a first come first serve basis to accommodate tournament scheduling needs.
OWHA Sanction # 2324057
Sponsor: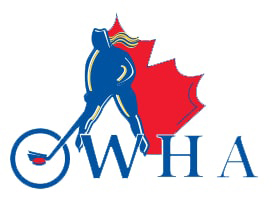 Format:
Teams will play a minimum of three games, followed by playoff rounds for those who qualify.
Period Lengths: U11, U13, U15 & U18: 3 x 10 min stop time. Body checking will not be permitted in any division.
This tournament is for house league teams (ie. non competitive or non select teams). All teams MUST be prepared to start as early as 8:00 a.m. on Friday, December 1st.
Click here to return to our 2023-24 sanctioned tournaments