Date
November 13 2020 – November 15 2020
Category
Girls Competitive:
U9 (Novice) – Tier 1
U11 (Atom) – AA, B, C
U13 (Peewee) – AA, BB, B, C
U15 (Bantam) – A, BB, B, C
U18 (Midget) – A, BB, B
Cost
U9 (Novice) Tier 1; U11 (Atom) B, C; U13 (Peewee) BB, B, C – $1176.99 + HST ($1330.00 Total)
U11 (Atom) AA – $1230.09 + HST ($1390.00 Total)
U13 (Peewee) AA; U15 (Bantam) BB, B, C; U18 (Midget) BB, B – $1269.91 + HST ($1435.00 Total)
U15 (Bantam) A; U18 (Midget) A – $1455.75 + HST ($1645.00 Total)
This tournament will be hosted by the Kanata Girls Hockey Association, in association with the Sensplex.
Most games will be played at one of the state-of-the-art Sensplex facilities (Bell, Richcraft, or Cavanagh)
Some features of this tournament include:
Highest quality prizing for Champions and Finalists
Awards ceremony following every game for a player of the game from each team
Excellent competition
A premier facility in Ontario for hockey tournaments
Fantastic hotels, shopping, and amenities within 3 minutes of the tournament headquarters
Four (4) game minimums for ALL divisions
Returning after strong reviews in year 1 & 2 – Sensplex Tournaments is pleased to announce our partnership with HockeyTV. HockeyTV is a subscription based service that broadcasts all games played at the Bell and Richcraft Sensplex both live and on-demand.
Hudson Travel Group is the exclusive travel partner for all tournaments hosted by the Bell Sensplex. Booking with them is a mandatory condition of acceptance for all out of town teams. Accommodations for all events at the Bell Sensplex will be arranged on your behalf by Kelly Dooley at [email protected] or 1-800-668-5596. This will offer your team the lowest rates on a wide range of area hotels!
We are proud to offer a special tournament participant rate to the Ottawa Senators games. Offer based on NHL 20/21 season schedule.
OWHA Sanction Number – #
FEATURED TEAMS IN PAST TOURNAMENTS
Timmins Kiwanis Falcons (ON)
Notre Dame Hounds (SK)
St. Thomas Panthers (ON)
Montreal Elites (QC)
Pro-Cresting Penguins (NS)
Sanctioned By: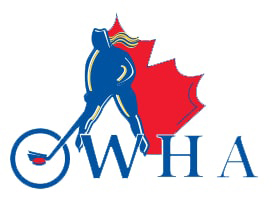 Format:
We are pleased to announce that ALL divisions will consist of a four (4) game minumum for all teams through a combination of round-robin games or guaranteed playoff games depending upon division sizes. Playoff games may be played Saturday evening and all day Sunday.
All teams must be prepared to start as early as 8:00 AM on Friday, November 13th.
Period Lengths:
U11 (Atom) B/C, U13 (Peewee) A/BB/B/C, U15 (Bantam) BB,B, C & U18 (Midget) B, BB: 10-10-12
U11 (Atom) AA, U13 (Peewee) AA, U15 (Bantam) A & U18 (Midget) A: 12-12-12
Sensplex.Youth: Competitive / RepGender: Girls
Stats & Standings Website
https://www.kghatournament.com/en/index.html
Rules
Schedule