14th Annual Ottawa Lady Senators Winter Showcase
Date
January 11 2019 - January 13 2019
Category
Girls Competitive - Bantam and Midget AA
Cost
Bantam AA: $1,765 ($1,561.95 + HST)
Midget AA: $1,765 ($1,561.95 + HST)
This 14th annual, professionally-organized event will be hosted by the national capital region's top facility, the Bell Sensplex.
Teams will play games on 3 NHL & 1 International sized ice surface, with Stanley's Restaurant overlooking the action below. Some teams may play a portion of their schedule at the newly built Richcraft Sensplex.
Some tournament features include
Prizing awarded to Champions & Finalists
Awards ceremony following EVERY game for "Player of the Game" selections from both teams
4 to 6 games possible for all teams
Great competition
Best facility anywhere for tournaments
Fantastic hotels, shopping and amenities within 3 minutes of Tournament Headquarters
New this year - Sensplex Tournaments is pleased to announce our partnership with HockeyTV. HockeyTV is a subscription based service that broadcasts all games played at the Bell and Richcraft Sensplex both live and on-demand. 
The Bell Sensplex features plenty to compliment the action on the ice including:
Stanley's Restaurant & Bar
Hobbins Hockey
Tim Horton's Coffee
For more information please call (613) 599-0227 or email [email protected].
HTG Sports is the exclusive travel partner for all tournaments hosted by Sensplex Tournaments. Booking with them is a mandatory condition of acceptance for all out of town teams. Accommodations for all events will be arranged on your behalf by Kelly Dooley at [email protected] or 1-800-668-5596 . This will offer your team the lowest rates on a FULL range of area hotels!
OWHA Sanction # TBD
Sponsor: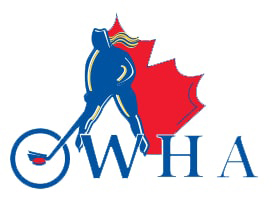 Format:
Four (4) games minimum with Quarterfinals and/or Semifinals in both divisions.
Stats & Standings Website
Rules